Stump Grinding Sterling Heights MI
Stump grinding is the last process of complete tree removal and it is quite a challenge. Most people assume it is much easier to leave the stumps on their property due to the complexity of the removal process.
However, Tree Service Sterling Heights Michigan has all the skills, equipment and expertise to remove the stumps without much difficulty. We use a process known as stump grinding, which saves from the trouble of having to dig out the stumps from the ground.
Call us today to get more information and a free estimate for the service.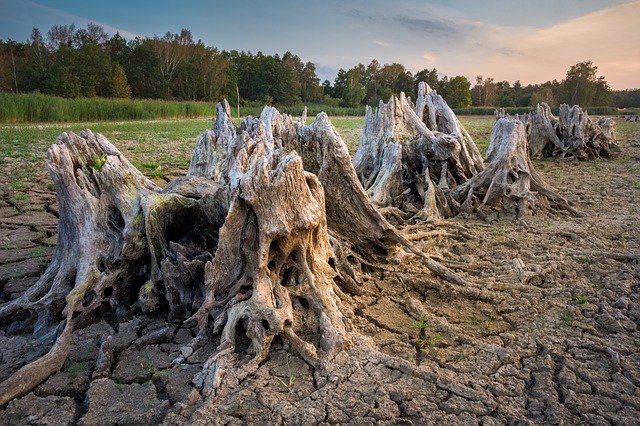 What Does Stump Grinding Entail?
Stump grinding is a process through which we will use powerful grinders to grind the stump down. This will help in eliminating the stump from your yard efficiently and in a safe manner. When you hire us for stump grinding, our professional arborists will get to the site, without wasting time and start on the work. The waste material that is produced from the process will be used as mulch in your garden.
We are careful with our work and we will ensure that we do proper cleanup after the process. We grind the stumps up to 6 inches below the ground level.Once we are done with the process, you can choose to plant some other plants in the space that is created. When you request us, we will fill the hole with soil and this way, we will have a leveled ground for you. This makes it easy to maintain your lawn and your children will also have a safe environment to play in.
Why Stump Grinding is Necessary
Even if you chose to ignore the stumps on your property, it will not be long before you are reminded of their existence. Stump grinding is a safe and reliable process to get rid of the stumps. If you have a beautiful garden, but have some stumps, they tend to override the beauty of your garden. As such, one of the key reasons why stump grinding is essential is to enhance the beauty of your lawn.
Stumps will start to rot after some time and this is not safe for your plants. As they rot, they create a perfect habitation for pests and diseases, which will end up affecting the rest of your garden. As if that is not enough, due to the nature of the stumps they can trip people who are walking on the garden and this can cause serious injuries.
Through stump grinding, you will avert all these dangers and be able to enjoy living in your home. This is a process that needs experienced companies and seeing that we have been in existence for over 10 years, you can trust to do a clean job. We offer same-day service and once we are done, it will be hard for anyone to notice that there are a stump in that spot. Depending on your preference, we can even plant grass or any other type of plant that you wish. Call us today for professional stump removal and stump grinding services.
We are not new in this industry or in this region and since we are a local company, we understand the behavior of the trees in Sterling Heights, Michigan. We have invested in quality equipment and our arborists go through regular training so that they can grasp the latest techniques to use in providing tree services. We are honest and trustworthy and this has really helped us in building a great reputation with our clients.
We are committed to offering high quality services at an affordable rate. We do not have any hidden costs and we will want to put everything in writing, because we mean what we say. Our timely response is also another reason to come to us. We have trucks that are equipped with all the tools and equipment to handle any task. As such, when you contact us, we will dispatch our crews, right away.